Greetings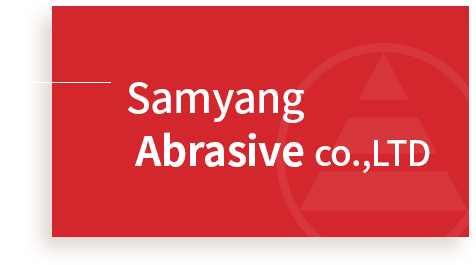 Thank you so much for coming to Samyang Abrasives Co.
Samyang Abrasives Co. is pioneering the market in the field of grinding wheels and grinding based on business capabilities and unique technology accumulated over half a century.
Samyang Abrasives Co. supplies high quality and highly reliable grinding wheels to meet the diverse needs of customers, from the steel industry and shipbuilding industry to automobile, aviation parts, construction, and machinery parts and materials.
With the advent of the 4th industrial revolution, the role of grinding and grinding materials in a wide range of fields such as semiconductors, displays, and batteries is expected, while market demands are also diversifying and becoming more complex.
In keeping with the 4th Industrial Revolution, Samyang Abrasives Co. is constantly pursuing innovation and making its best efforts to provide a wide range of solutions not only for infrastructure industries such as steel and shipbuilding, but also for high-tech materials processing such as semiconductors and displays.
Samyang Abrasives Co. will become a company that fulfills its social responsibilities based on customer-centered management and a spirit of challenge for the future.
We ask for your love and attention to the challenge and passion of Samyang Abrasives Co., which has become a company for over a half century and over 100 years.
Thank you so much.